---
08/02/2018,
Just finished reading Show Your Work![1], a very nice book that gave me some cool tips about the whole process of getting discovered and working.
Now I started reading Make Toons That Sell Without Selling Out[2]. I was looking for a book which would help me plan out an animation schedule/pipeline, because most of the time I don't know where to start, and since Queer Lisboa 22 e Queer Porto 4[3] is at the horizon...who knows? I have to start thinking and come up some ideas :3
So far I'm enjoying a lot! He just introduced me to my newest favorite animation, see the link below:
Do it yourself cartoon kit (1961) by Bob Godfrey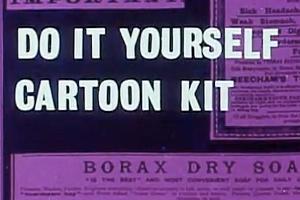 ___
[1] Show Your Work! 10 Ways to Share Your Creativity and Get Discovered. Written by Austin Kleon.
[2] Make Toons That Sell Without Selling Out. Bill talks about how he makes a living creating short films, how to make people laugh, and more importantly how to draw. Written by Bill Plympton.
[3] Abertas as submissões para o Queer Lisboa 22 e o Queer Porto 4.
---